Imagine South Korea as a country crowded with neon lights, tumbling skyscrapers, barbecues, and vending machines? That is partly true, but this East Asian nation has a different face to show. Jeju Island is the least westernized side of South Korea. Jeju is located on the southern tip of the country and combines traditional culture with exciting nature experiences. With an excellent bus network, it's also pretty easy to combine Jeju's highlights.
Are you planning a trip to South Korea and looking for a break from modern cities? Then pack your bags and hiking boots. On Jeju, the popular South Korean holiday island, unforgettable adventures and top experiences await you.
Walk in the Manjanggul lava tunnel
Volcanism can create incredible landscapes, and evidence of this brutal force of the elements can be found in the Manjanggul lava tunnel. The Manjanggul is a truly magnificent sight. Unlike caves that are usually eroded by water or ice, this tunnel system on the island of Jeju is formed exclusively by streams of bubbling magma.
Upon entering the tunnel, Manjanggul looks like an ordinary cave overgrown with grapevines. But the ubiquity of basalt tells the story of volcanic rivers that found their way underground thousands of years ago. Black stalagmites and stalactites surround the tube, which has a proud width of 23 meters in certain areas.
Although the entire tunnel network extends over 7 kilometers, only 1 kilometer is accessible to visitors. Nevertheless, you get a good impression of the lava tube and numerous photo opportunities.
TIP
GetYourGuide gives you a private transfer from your hotel to Manjanggul Cave, as well as an entrance ticket to the attraction. The transfer includes a professional driver who can give you tips and more information about Jeju Island and the caves.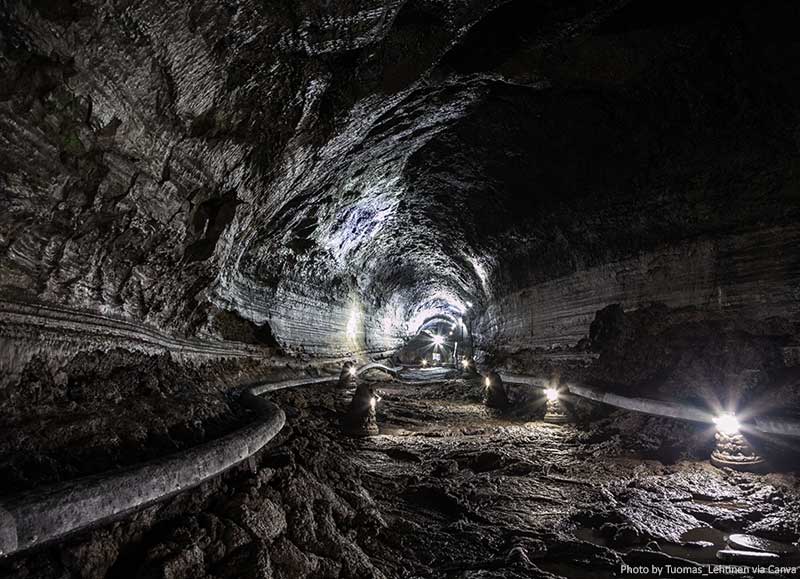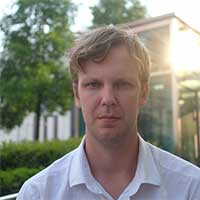 Huub Lakerveld
writer and traveler
Huub has been traveling around the world as a digital nomad since the beginning of 2018 while working as a travel writer. His passion for travel is connecting with locals and searching for different landscapes. Always accompanied by his favorite travel companions: camera and notebook. [Read full bio]
We recommend the following options to book your hotels, activities, visas and flights:
Please note that we receive a small commission when you shop using our referral links. We use this to invest in new content and to improve this website.
Jeju
Related Articles