Are you curious about what the world looks like under the sea, but don't know how or where to start diving? In this article you can read how to get started, which diving courses are available, what costs are incurred and what skills are available and which of the best diving spots in the world are there. Here you will find tips for planning your first diving holiday.
How do I start?
You can start diving in almost every country; You don't need a flight to the tropics or the vibrant reefs of the world. Diving can be done in lakes and canals, even in countries with colder climates. Long travel times do not have to be an obstacle to entering the world of diving. This means that it can be a great adventure sport, and once you qualify, a whole new world opens up when you travel.
Various courses
Are you considering diving, but are not sure if you will enjoy it? Many diving schools offer an introductory dive, which is a great way to discover diving without having to commit to a course. You will learn the necessary equipment, safety rules and the most common hand signals used under water. A personal instructor will guide you through putting on the equipment, breathing through the regulator and finally underwater.
When you get the hang of it, you start the main course: the PADI Open Water Diver. The certification usually takes 3 to 4 days. During the course, you will learn how to set up your diving equipment and basic skills such as navigation and getting water out of your mask. The course also includes a course of study and a theoretical exam. During your open water, you will do 3 dives and 1 final dive, during which you will have to show your instructor the skills you have previously learned. After passing the theoretical exam and the 4 dives you are a certified open water diver. With this certification, you can dive to a depth of 18 meters.
Many diving enthusiasts then go to the Advanced Open Water Diver. This course can be taken immediately after completing the Open Water Diver. "Advanced" stands for the skills you learn and not for the required diving experience. During this course you can develop more specific skills such as wreck diving, night diving and buoyancy control. As a certified diver, you can dive to a depth of 30 meters.
Serious divers can opt for specialty courses such as rescue diving, dive masters and instructors. The Divemaster course is very popular and helps to become a skilled diver. They are trained to lead expeditions, provide help in an emergency, assist instructors in training new students, and acquire a range of other professional skills. You will complete an internship at the diving school for at least one month to complete the Dive Master course.
Diving is fun and fun in all the different programs, and you can expand your skills endlessly.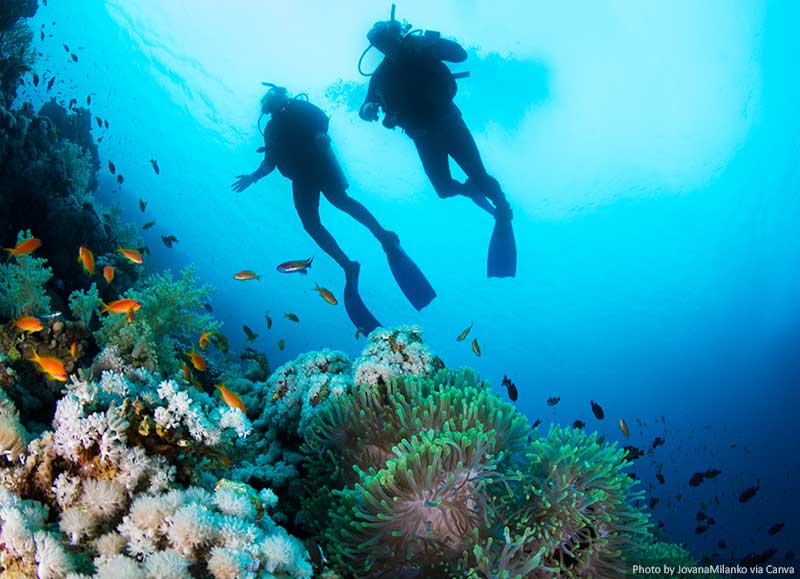 writer and traveler
Huub has been traveling around the world as a digital nomad since the beginning of 2018 while working as a travel writer. His passion for travel is connecting with locals and searching for different landscapes. Always accompanied by his favorite travel companions: camera and notebook. [Read full bio]
We recommend the following options to book your hotels, activities, visas and flights:
Please note that we receive a small commission when you shop using our referral links. We use this to invest in new content and to improve this website.
Related Articles